Featured Movies
War for the Planet of the Apes
Spider-Man: Homecoming
Spider-Man: Homecoming
2017
IMDb 8.3/10 133min
Several months after the events of Captain America: Civil War, Peter Parker, with the help of his mentor Tony Stark, tries to balance his life as an ordinary high school student in Queens, New York City while fighting crime as his superhero alter ego Spider-Man as a new threat, the Vulture, emerges.
The Mummy
IMDb 6.1/10 110min
An ancient princess is awakened from her crypt beneath the desert, bringing with her malevolence grown over millennia, and terrors that defy human comprehension.
Guardians of the Galaxy Vol. 2
Guardians of the Galaxy Vol. 2
2017
IMDb 8.1/10 136min
Set to the backdrop of Awesome Mixtape #2, 'Guardians of the Galaxy Vol. 2' continues the team's adventures as they unravel the mystery of Peter Quill's true parentage.
Transformers: The Last Knight
Transformers: The Last Knight
2017
IMDb 5.3/10 149min
Humans and Transformers are at war, Optimus Prime is gone. The key to saving our future lies buried in the secrets of the past, in the hidden history of Transformers on Earth.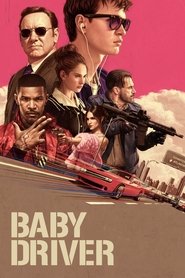 Baby Driver
IMDb 8.4/10 112min
After being coerced into working for a crime boss, a young getaway driver finds himself taking part in a heist doomed to fail.
Baywatch
IMDb 5.7/10 116min
Devoted lifeguard Mitch Buchanan butts heads with a brash new recruit. Together, they uncover a local criminal plot that threatens the future of the Bay.
Wonder Woman
IMDb 8.3/10 141min
Before she was Wonder Woman she was Diana, princess of the Amazons, trained warrior. When a pilot crashes and tells of conflict in the outside world, she leaves home to fight a war to end all wars, discovering her full powers and true destiny.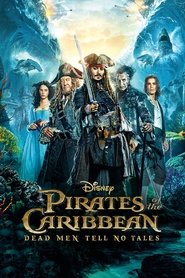 Pirates of the Caribbean: Dead Men Tell No Tales
Pirates of the Caribbean: Dead Men Tell No Tales
2017
IMDb 7.6/10 129min
Captain Jack Sparrow searches for the trident of Poseidon.
Despicable Me 3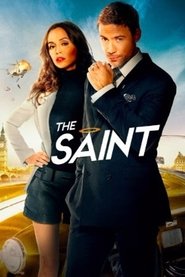 The Saint
IMDb 6.8/10 126min
International master thief, Simon Templar, also known as The Saint, is asked by a desperate rich man to find his kidnapped daughter. However, in addition to evading the authorities, Simon must face a dangerous adversary from his past.
King Arthur: Legend of the Sword
King Arthur: Legend of the Sword
2017
IMDb 7.3/10 126min
Robbed of his birthright, Arthur comes up the hard way in the back alleys of the city. But once he pulls the sword from the stone, he is forced to acknowledge his true legacy - whether he likes it or not.
The Icebreaker
IMDb 6.3/10 124min
Towards the icebreaker "Mikhail Gromov" is moving a huge iceberg. Leaving from collision, the ship falls into the ice trap and is forced to drift near the coast of Antarctica.
Cars 3
Security
IMDb 6.8/10 87min
A security guard protects a woman who is being targeted by a gang for participating as a trial witness.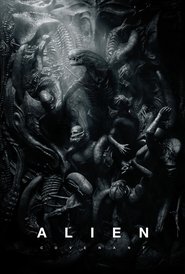 Alien: Covenant
IMDb 6.9/10 122min
The crew of a colony ship, bound for a remote planet, discover an uncharted paradise with a threat beyond their imagination, and must attempt a harrowing escape.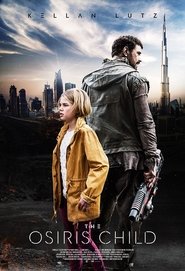 Science Fiction Volume One: The Osiris Child
Science Fiction Volume One: The Osiris Child
2016
IMDb 6.3/10 95min
Set in the future in a time of interplanetary colonization, an unlikely pair race against an impending global crisis and are confronted by the monsters that live inside us all.
Winter War
IMDb 5.7/10 140min
January 1945. The first French regiment of paratroopers to fight with an American unit to liberate Alsace in France...
Dead South
IMDb 5.6/10 108min
In the wake of the American Civil War two vampires rise and fight to reclaim their land from the inhabitants of a sleepy Southern town.
To the Bone
IMDb 7.5/10 107min
A young woman is dealing with anorexia. She meets an unconventional doctor who challenges her to face her condition and embrace life.
The House
IMDb 5.7/10 88min
A dad convinces his friends to start an illegal casino in his basement after he and his wife spend their daughter's college fund.
Seuls
IMDb 5.5/10 90min
Five kids wake up in a world where everybody has disappeared.
Logan
IMDb 8.5/10 137min
In the near future, a weary Logan cares for an ailing Professor X somewhere on the Mexican border. However, Logan's attempts to hide from the world and his legacy are upended when a young mutant arrives, pursued by dark forces.
Rescue Under Fire
IMDb 7/10 93min
The crew of a medical helicopter suffers an accident when helping a joint force of USA and United Nations...